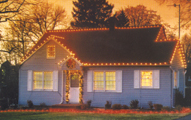 Our History – Pat's husband subscribed to an answering service. He was notified that the company was "going out of business". His company required the services of an after hour company, so the Scott family decided to open A Better Answer. The fledgling firm opened with thirteen (13) 24-hour clients in May 1979. Today, the company has several hundred clients and plays a vital role in medical practices, hospital accounts, law firms, non-profit organizations, psychiatric eating disorder programs, propane and gas companies, plumbing and electrical emergency contractors, as well as computer designers.
Back in 1986, ABA became one of the first Maryland corporations to install computerized equipment to assist operators in taking vital messages. Today, the company continues to use STARTEL equipment. Known as the Soft Switch, the STARTEL programs are designed to meet the needs of the customer.
CENTURI-SOFT, considered to be one of the answering service industry's best voice mail programs, announces special greetings to clients' callers. Every client's voice mail program is designed especially for that client.
The STARTEL VOICE LOGGER records every incoming and outgoing message. The logger program, in compliance with Maryland state law, is a valuable aide in retrieving word-for-word details on all conversations.
Backup electric is provided through two (2) sources working together to guarantee that the "Lights never go out at A Better Answer". An EATON uninterruptible power supply (UPS) stands between the STARTEL equipment and a 15-KVA GENERAC propane-powered generator. When there is power interference, the EATON smooths the power coming from the generator to operations.
Patricia A. Scott, owner of ABA, is a graduate of the University of Baltimore with graduate studies at American University. She is a past board member of the country's largest professional answering service group, the Association of Tele-Services International (ATSI), and is a member of the Atlantic States Telephone Answering Association (ASTAA) of which she served as president 1999-2001. The company is a member of SNUG (Startel National User's Group), a group of owners who work closely with the Startel Corporation to design and develop new programs to meet clients' expectations. When not devoting time to her business, Scott is active in community activities. She has received recognition for her volunteer efforts at the Upper Chesapeake Health Foundation for many years service to the Senator Hooper Hospice Regatta, an annual event that draws more than 700 people to an event along the shores of the Susquehanna River in historic Havre de Grace, Maryland.
Her volunteer efforts were recognized by Harford County and the coveted Athena Award was presented to her several years ago. Additionally, CEO Smart Magazine bestowed their BRAVA Award upon her, recognizing her charity efforts and business achievements. Her primary function at ABA is developing new markets in an ever changing work environment.
Brian A. Scott, Vice President and CEO, is responsible for general management of the corporation. In addition to management duties, he works closely with ABA operations to maintain adequate staffing for high traffic periods during the work week. He has been with the firm since 1985.
Richard Scott is Administrative Officer and is responsible for quality assurance and works closely with the Operations Division. He has been with the company since 1996 after retiring from a successful career with the Baltimore County Police.
Catherine E. Taylor, Administrative Assistant, is responsible for verifying accuracy on all client profiles and works with sales to prepare and finalize proposals. She has been with the firm since 1988.
Joyce Bridges is the Training Director. She provides hands-on training to each new employee and determines when the new person is ready to accept calls. Joyce established a question and answer list that must be passed before a new employee can put on the headset and start taking calls. She has been with the company over 20 years.
A proficient group of drug free tele-receptionists take and dispatch client messages. ABA is HIPAA compliant and provides competent tele-messaging to general business, contractors, medical offices and hospital specialty groups.